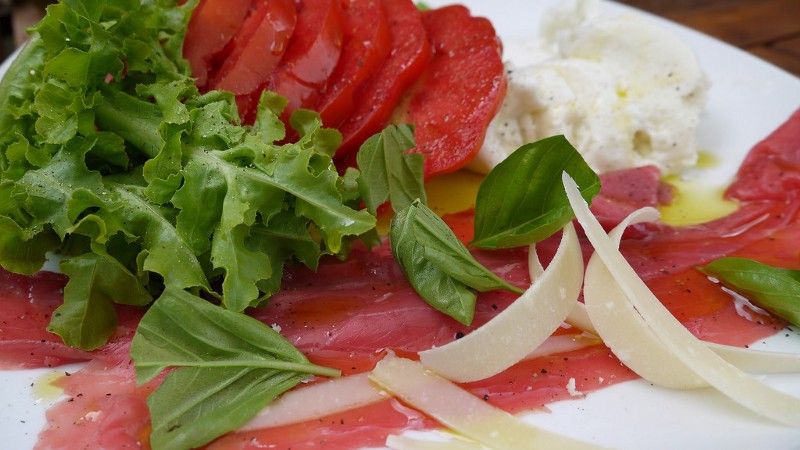 Back in September I took a week's holiday to visit some friends in Tuscany — partly to finish a 2nd edition of one of my books, and partly just for a break after a full-on year.
But also, very much for the food.
For lunch one day we picked up veal carpaccio from the local butchers, and simply served it as you see above, with some chunks of crusty bread and a glass of wine to accompany it. The mozzarella was a local variety that was fresh and citrusy, and the tomatoes were suitably ripe and juicy, in a way that we Brits are always astounded by when we eat abroad. But the star was certainly the veal. Absolutely delicious.
---
Originally published at www.steveparks.co.uk.
Veal Carpaccio
A visit to friends in Italy, to finish a book, with the highlight being one particular lunch.